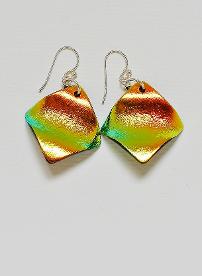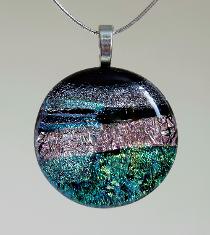 If you like the work on these pages, join me in a workshop. You will be amazed at what you can achieve, producing beautiful and individual pieces for yourself and for gifts. Above all, the emphasis is on enjoyment and relaxation: a fun and creative day out.
The workshops are suitable for all levels. A maximum of 4 people.
The cost of the workshop is £65.00. A discount of 10% will be offered for group bookings of 3 or more. Glass and jewellery findings to complete your pieces will be an additional charge. They can be purchased from me at cost price and you should probably budget for an extra £25.00.
A light lunch will be provided.
Workshops are held on Fridays from 10.00 a.m. to 2.00 p.m. However, if a group of 3 or more request a workshop I am happy to arrange a mutually convenient day to suit. There is no need to bring anything with you - everything will be provided.
Work will be fired after the workshop and if you wish I am happy to attach findings myself to finish your pieces. If it is not convenient to collect them in person I will arrange to post them on.
Booking and Deposit
To book, telephone 0781 459 5111 or email on louisewhalley@btinternet.com. A non-returnable deposit of £10.00 will be required, the balance payable on completion of the course.